Want to know what we've been up to?  You can keep up with The Seniors Center news right here, including our latest press releases and media mentions.
Press releases from The Seniors Center
Find out what's going on at The Seniors Center by checking out our latest news releases: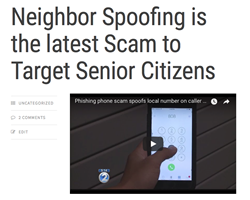 December 11, 2017 — The Seniors Center Launches New Fraud Advisory Blog for Seniors  TheSeniorsCenter.blog warns seniors away from latest financial scams and abuses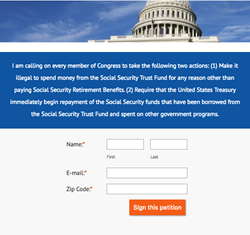 September 21, 2017 — 250,000 Seniors Sign Petition to Protect Social Security  The Seniors Center reaches a critical milestone in their nationwide petition campaign to secure Americans' retirement benefits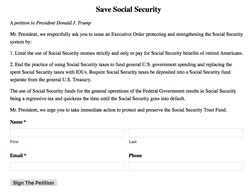 August 16, 2017 — The Seniors Center Petitions President Donald Trump: "Spend Social Security money on Social Security–nothing else  The Seniors Center takes their grassroots fight to protect retirees' benefits to the White House.
The Seniors Center in the news
Sometimes we're lucky enough to get a shout-out for our petitions, surveys, and important info regarding seniors' Social Security benefits.  Check here for more on The Seniors Center in the news: