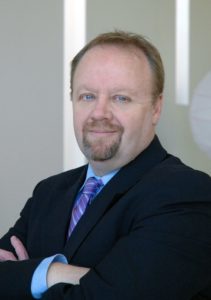 Dan Perrin literally wrote the book on health care reform, having written Health Care Crisis Solved: Money-Saving Solutions, Coverage for Everyone with Patrick Rooney in 2008. Today, Dan remains a key healthcare policy leader as well as the President of The Seniors Center.
As President of The Seniors Center, Dan has built a grassroots movement of over 450,000 senior citizens who educate the American public and influence policy makers on issues that effect the quality of life for America's retired people. The Seniors Center concentrates on securing the Social Security Trust Fund where it has advocated for repayment of funds diverted from Social Security into the Federal Budget.
A registered lobbyist and civic leader, Dan has led The Seniors Center for six years. Dan is a former U.S. Senate Committee on Foreign Relations staff member where he served for more than seven years, as well as staff to the U.S. Senate Steering Committee. Mr. Perrin was the founder and editor-in-chief of the website HSA Insider. While he was running the site, it was the number one website in the world on Health Savings Accounts.
A father of 6, Dan takes a keen interest in youth sports, especially lacrosse and soccer. He has been quoted in virtually every major daily newspaper in the United States including The Wall Street Journal, The New York Times, The Washington Post, the Los Angeles Times, the Miami Herald, and in newsmagazines like TIME. Mr. Perrin is also the author of HSA Road Rules, considered by bankers and insurers to be the "bible" of the HSA industry. More than a million copies have been downloaded.
View Dan Perrin's Heath Care and Social Security page at Quora or his profile at LinkedIn to learn more.
More about The Seniors Center, Washington DC.