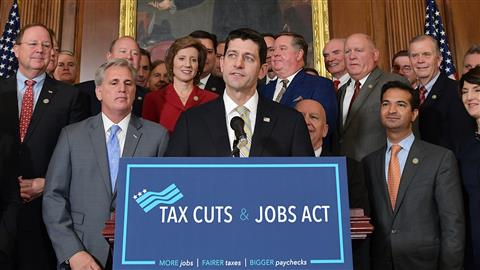 On December 1, the Senate voted 51-49 to approve the tremendous tax overhaul expected to go to final vote in the House and Senate later this week–despite some questioning the estimated $1.5 trillion the plan is anticipated to add to the deficit over ten years.
Though the tax reform plan includes some measures to recover these funds–including the repeal of the individual mandate–these measures are only estimated to save funds in the billions, not the trillions.
This leaves many to wonder if Social Security and Medicare might be used to balance the increased spending.
If the Senate vote on Senate Amendment 1720 is any indication, those wondering may have reason to worry.
Also introduced on December 1, SA 1720 proposed to amend H.R. 1–the Tax Cuts and Jobs Act–to create a point of order against any legislation that would cut Social Security and Medicare benefits.
In the hullabaloo of reporting on the Senate's approval for the bill, it may have gone unnoticed by many this simple proposal to prevent Congress from using our retirement benefits to pay for the tax plan went down in flames.
Even with 15 cosponsors, the Senate voted 54-46 against SA 1720.
While this doesn't necessarily mean Congress is imminently planning to cut benefits, it does mean more than half of our senators find it important they keep their ability to cut our Social Security moving forward.
That alone is cause for concern.