The United States Senate is still considering amendments to the Federal Aviation Administration bill that Congress approved in April. This is not a sign of lawmakers relenting over tiny toilets on American Airlines, or seat spacing so narrow as to invite deep thrombosis attacks and worse for seniors.
Our lawmakers have to approve the bill, because the law authorizing the FAA is about to expire. If it did expire, then all flights would cease, and we dare say a few campaign donations too. The clock is ticking faster as the September 30 deadline nears. Congress recommended the FAA set minimum seat widths and lengths within a year. However, it did not provide a hint of what these should be.
Elements of the safety lobby have been clamoring for wider rows to facilitate emergency evacuations. And The Seniors Center has been arguing against bathrooms and seats that are incredibly unfriendly to seniors, the disabled, and people carrying a little bit of extra weight. The FAA has refused to budge, saying Congress should take the lead.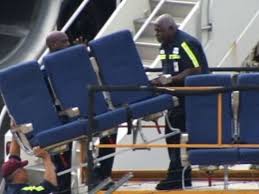 American Airlines seems hell-bent on making its senior passengers' lives a misery. Take what happened when Richard S. Cardarelli and his wife tried to board an American Airlines flight last year with his medication in his carry-on bag. He needed this to ease the risk of a cornea transplant failing.
However, he clean forgot about it for a moment, when a baggage handler took the bag from him as he was about to step into the aircraft. The explanation was "there is no room for carry-ons in the small jet plane". We suspect this was because there were too many seats but we will leave it there.
The handler refused permission to retrieve the medication. This was despite Cardarelli's bag being a few feet away in clear view on the baggage bridge. Things heated up until the ticketing agent intervened and the handler relented apparently with a grudge.
A group of Philadelphia police officers boarded the plane. They handcuffed Cardarelli, took him away, and searched the plane for a bomb. After a night in the lockup, they charged him with "disorderly conduct, making a terroristic threat and threatening to use a weapon of mass destruction". Bail was set and posted the next day.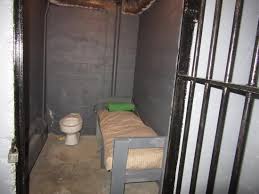 When the case finally came to court after delaying tactics, the judge threw it out because it made no sense the baggage handler took fifteen minutes to tell anybody about the 'bomb'. The defense cost the couple $20,000 legal fees. Richard S. Cardarelli died of pancreatic cancer late last year but his widow fought on in his memory.
"She lied through her teeth," Debbie Cardarelli told Washington Post referring to the baggage handler. "It's so ridiculous what I'm going through just because someone lied." When American Airlines tackled this Senior, they hit a rock. We hope Mrs Cardarelli takes American Airlines to the cleaners. Our jury is out whether the new bill will make any difference, at all.