American Airlines was once the crown jewel of the United States airline industry, but in recent years, the airline has struggled. From packed and often cancelled flights to issues of damaged luggage, American might be the worst airline currently operating in the United States. Senior citizens and the disabled are hit particularly hard by recent changes on American.  In this article, we are going to touch on some of the many reasons why American Airlines is the wrong choice for seniors.
Unreasonably small Restrooms

On American Airlines, you'll have to decide wither to walk in or back in. There is not enough room in the bathrooms to turn around.

American Airlines provides only two bathrooms for the 160 passengers they squeeze into their flagship 737 Max airplanes. Even those bathrooms have been shrunken to 24 inches wide, causing one pilot to complain "I can't turn around in it. The sink is the most miserable thing going." Those of us who are broad-shouldered, wide-hipped, or are carrying a little bit of extra weight better have strong bladders if we plan to fly American.

"We believe these lavatories contribute greatly to the general decline of the in-flight experience and have the potential to lead to increased incidents of air rage," Shane Staples, a spokesman for the Association of Professional Flight Attendants at American told the Los Angeles Times.

They often cancel flights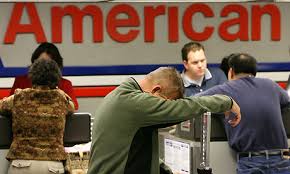 No matter if you are a senior or a kid, dealing with a cancelled flight is an experience we would not wish upon my worst enemy. According to research conducted by the The Wall Street Journal, American Airlines cancelled the highest percentage of flights when compared to the other eight major air carriers in the United States. The other issue with American is when they do eventually cancel your trip, you will have a struggle trying to find a flight to replace it, and that is the American guarantee!
Lack of legroom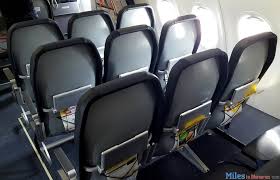 Have you ever wanted to have less room, but pay more for your air travel? Well on American this can happen, and in fact, in 2018 American dropped its average space for each row of seats from 31 to 30 inches. For comparison, Jet Blue averages 32.5 inches, Southwest has 32, Alaska has 31.5, and both United and Delta have 31 inches in Coach. Only Spirit Airlines, at 28 inches, has less space than American Airlines.
As a senior, dealing with prolonged sitting in a tight area can be difficult on your body, and it is not recommended for those who experience back or lower body pain. If you must fly American, then make sure to get up once an hour, and drink plenty of water, it is going to be a long and squishy flight.
Fighting the airline for your medication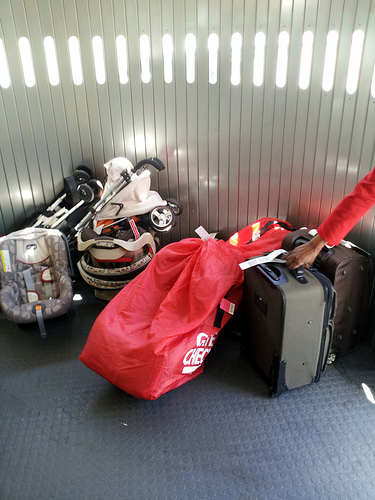 American is known for its overbooking and lack of overhead space, but when it comes to your medicine, make sure to have it on your person! In March 2017, American Airlines had a passenger arrested for attempting to get to his prescription medicine from his bag that had been gate-checked. The resulting argument with American staff led to criminal charges being laid on the senior from New York. Although the charges were eventually dropped, as a senior flying American you better make sure to carry your medication on your person, or American might make you spend the night in the slammer!
Overall bad service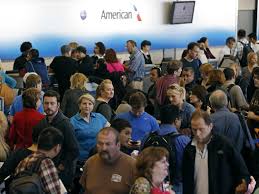 American Airlines has become infamous for the general lack of customer service. American Airlines has become a failure for Senior Citizens. It starts at the check-in, where there are only a few customer service agents working, and you will be expected to stand in a long line with your luggage for hours. This devotion to mediocre service only continues with the gate agents, the stewards and then the staff on the phone if there is an issue. Overall, American lacks the customer service you expect as a senior and the other choices within the domestic and international airline industry are far and beyond a better choice for those in their golden years.
As a senior you have a choice, you can take your chances with cancelled flights, less legroom, fighting for your medication and overall lousy service on American, or you can fly any OTHER AIRLINE. American was once an excellent choice for cross-country flying, but it has long departed from being 'Something Special in the Air' and instead represents a horrible airline choice for seniors.