Social Security payments aren't what they used to be. With shamefully low COLAs and increasing medical costs, some Senior Citizens are struggling just to make ends meet. We're researching ideas to help retired people increase their incomes and decrease their costs. In coming months, The Seniors Center will have more ideas to help. Increased retirement income could mean putting in more effort and time, but at the end of it a peaceful retirement is worth it. A few ideas that our friends and colleagues are doing to increase their retirement income:
Work for a few more years: Before taking your gloves of upon reaching retirement age, it is crucial to consider whether you are in a position to continue working for a few additional years. Working longer means more earnings, more savings and less need to draw from your savings. If your employer offers retirement benefits, a few extra years working will give also give you more time to accrue those benefits.  Even returning to work after retirement can increase the size of your monthly Social Security check!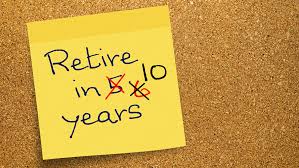 Delay claims for Social Security: Unless you are in dire need for Social Security benefits, consider waiting until you are 67 or even 70 before claiming Social Security. Delaying claims for a few additional years brings significant increases in your monthly Social Security checks. If you wait until you turn 67, you will receive108 percent of the monthly check you'd receive if you retired at 66. If you wait until you are 70, you'll get 132 percent of the amount you'd receive if you retired at 66. If you enjoy your work, it's no sacrifice at all!
Fixed Annuity: This is a good investment choice particularly as a retirement investment as it guarantees against such affects as those that arise from variations in the performance of stocks. Fixed annuities also help guarantee income for the rest of one's retirement, relieving one of the burden of having to worry about lacking income in their retirement.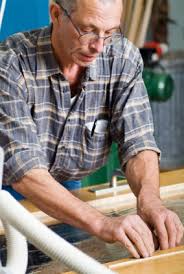 Part-time job: Retirement does not mean that we should quit working at all. Many retired people start consulting practices, enjoy time working in a coffee shop, or find another part tieme job to keep them busy and supplement their retirement benefits. Still others turn their hobbies into extra income. Are you an artist or do you enjoy writing? Maybe if you enjoy spirits, this is a great time to start a distillery. Or maybe you're a passionate and gifted as a soccer player who would enjoy a part-time job in coaching or refereeing a local youth league.  The AARP has some other ideas for part-time jobs for retirees.
Retirement is supposed to be the great escape from the stresses inherent in most jobs, a time to experience a fulfilling life derived from many enjoyable and rewarding activities. It is important to focus on not only what we can do to increase our retirement income, but also what we can do to ensure reduced or prudent use of our retirement income.